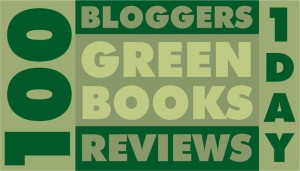 On November 10, 2009, my novel Saffron Dreams was featured in Eco-Libris' 1 Day, 100 bloggers, 100 green books, 100 reviews campaign. This campaign is aimed at promoting "green books" by featuring 100 books printed on recycled paper or FSC-certified paper.
Over 100 bloggers took a stand to support books printed in an eco-friendly manner by simultaneously publishing reviews of more than 100 such books.
Book Blogger Serena M. Agusto-Cox of Savvy Verse & Wit will be reviewing Saffron Dreams on her blog today. Please visit Savvy Verse & Wit to read the review. Excerpt is below:
"Saffron Dreams is more than just an emotional journey of perseverance amid the most trying circumstances and tragic events, it is an evolution of one Muslim woman into a whole self, strong enough to stand alone and blossom." Read full review
For more information, visit the 100 green books page.