About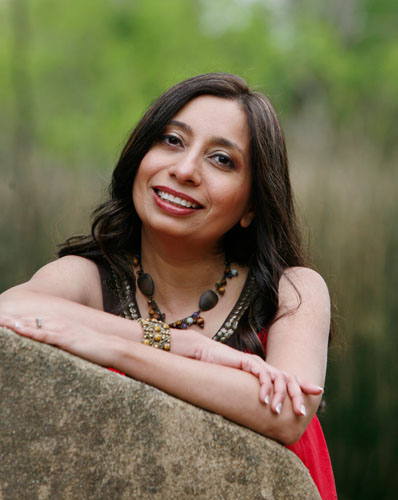 Noted as "Word Artist" by critics, Shaila Abdullah is an award-winning author and designer based in Austin, Texas. Her 2005 debut book, Beyond the Cayenne Wall is a collection of short stories about Pakistani women struggling to find their individualities despite the barriers imposed by society. Her award-winning novel Saffron Dreams explores the tragedy of 9/11 from the perspective of a Muslim widow. She has also written three children's books–– My Friend Suhana, Rani in Search of a Rainbow, and A Manual for Marco.
My Friend Suhana, coauthored with Abdullah's daughter Aanyah discusses cerebral palsy and uncommon friendships, while A Manual for Marco is about sibling relationships when dealing with autism. Rani in Search of a Rainbow discusses the 2010 pakistan floods and provides a tool for children to make sense of natural disasters.
The author has received several awards for her work including the Patras Bukhari Award for English Language, Dolly Gray Children's Literature Award, Golden Quill Award, Norumbega Jury Prize for Outstanding Fiction, Reader Views Award, Written Art Award, and a grant from Hobson Foundation.
Several academic institutions have adopted Saffron Dreams as course study or recommended reading, such as University of California, the University of Nebraska-Lincoln, Indiana University, Boston University, California State University, and George Washington University among others. View a list of universities teaching Saffron Dreams. The work has also been used as a basis for several presentations and papers. In early 2014, a research team from Washington and Lee University conducted a study in which they found that reading a 3,000-word extract from Saffron Dreams can make you less racist. View study and news links. Abdullah was named as one of Women Power 100 of Pakistan by Global Diversity Practice.
Abdullah has written several short stories, articles, and personal essays for various U.S. and international publications. She is also a member of the Writers' League of Texas. Most of Abdullah's creative work focuses on the strengths and weaknesses of Pakistani women and their often unconventional choices in life. Her writing also deals with the Asian experience in America, the conflict between the two worlds, diversity, discrimination, and the culture of her adopted country. She offers her readers a window into the multicultural world through her vibrant characters.
Abdullah is also a graphic, web, and multimedia designer. She has designed websites, book covers, and marketing materials for over 100 authors and writers. Abdullah has won several awards for her design work including the Distinguished Achievement Award and Beacon Award from the Association of American Publishers (AEP) as well as several MarCom Awards.